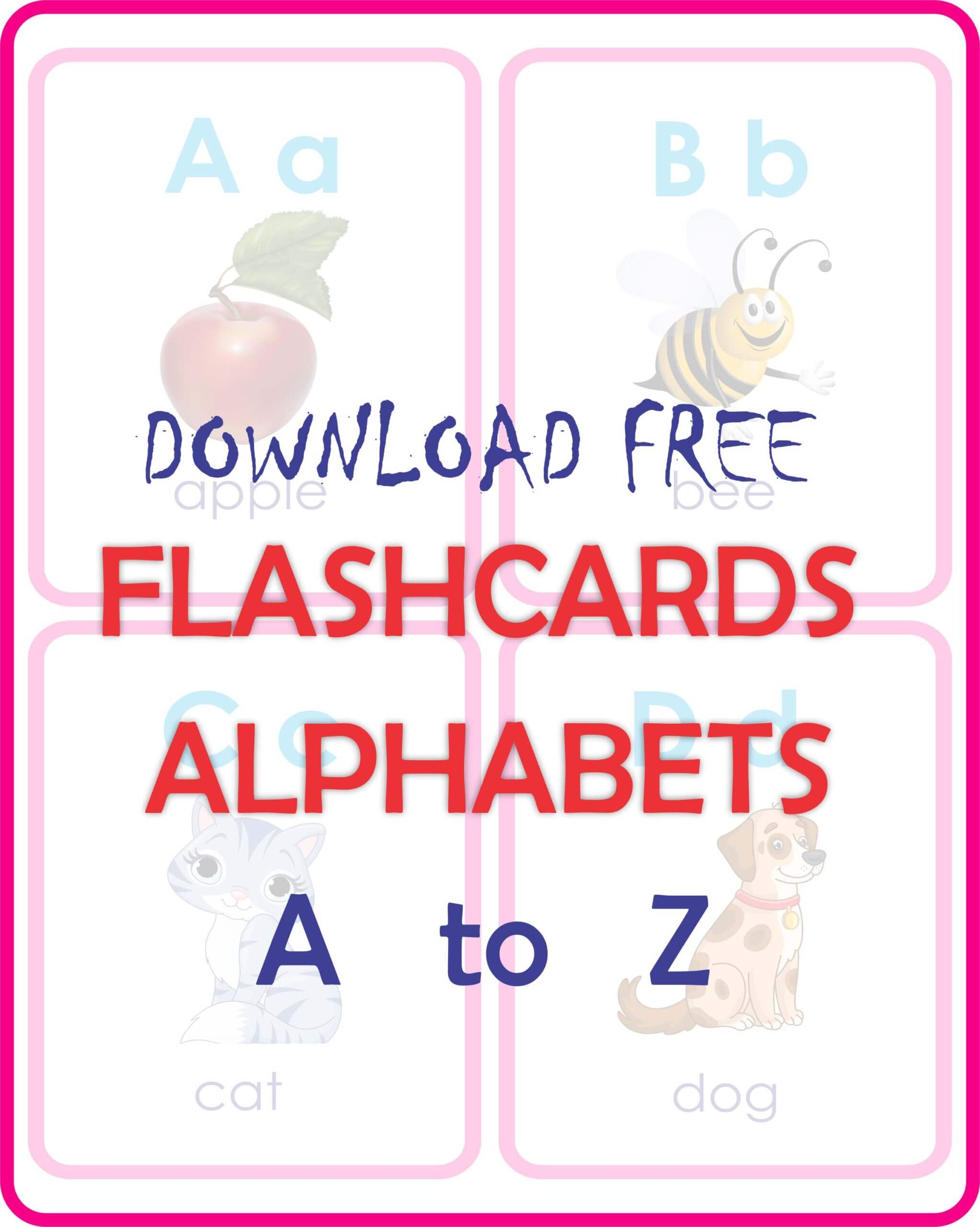 In this page you can download Kids Flashcards FREE Download, English Alphabet flashcards in uppercase and lowercase for your student's. Any kid would love these colorful English alphabet flashcards designed by Montessori Series. If you are a Teacher you can download these English flashcards on 1 click and make fun for your students. Download the free PDF and print these four flashcards per page. While at school we often used these a to z English Alphabets flashcards that were boring and didn't grab the student's attention in class. Because of this, we decided to make the ultimate English alphabet flashcards set.
These kids flashcards are Designed specifically for kids, with clear photos and simple words. This set come with an additional set of alternative images just in case the teacher wanted to alternate between levels. These flashcards are perfect for singing the English alphabet song or learning phonics.
Enjoy these free kids flashcards free download, English Alphabets to help identify and learn the alphabet, increase vocabulary and new concepts. The English flashcards can be used to play memory game and matching. This printable activity is suitable for preschool, kindergarten and early elementary.
Below is the PDF file of English alphabet flashcards by MONTESSORI SERIES. All the English alphabet flashcards include the uppercase and lowercase letters, an picture, and the name of the picture. You can print these as a whole set or individually.
CLICK THE IMAGE BELOW TO DOWNLOAD KIDS FLASHCARDS FREE, ENGLISH ALPHABETS!
Click here to download free kids English Alphabets flashcards ! 
How to make kids Flashcards free download, English Alphabets:
Print all 13 A4 pages and we recommend laminate your flash cards to make them last longer. If you do not have a laminating machine, I have to say, I think every teacher needs one. They come in SO handy, especially if you are the type to do learning activities at school with your students (which you probably are, since you're reading a blog post about DIY English alphabet flash cards.
English Alphabet Flashcards for students bring skills such as memory, listening, and movement into each fun-filled lesson. Students will get to know phonics and learn to connect letter sounds with objects: A is for Apple, for example. These abc flashcards will also teach them that each English letter is a symbol that can be memorized.
Thank you for visiting our Site , If you have any question please comment below or CONTACT US: