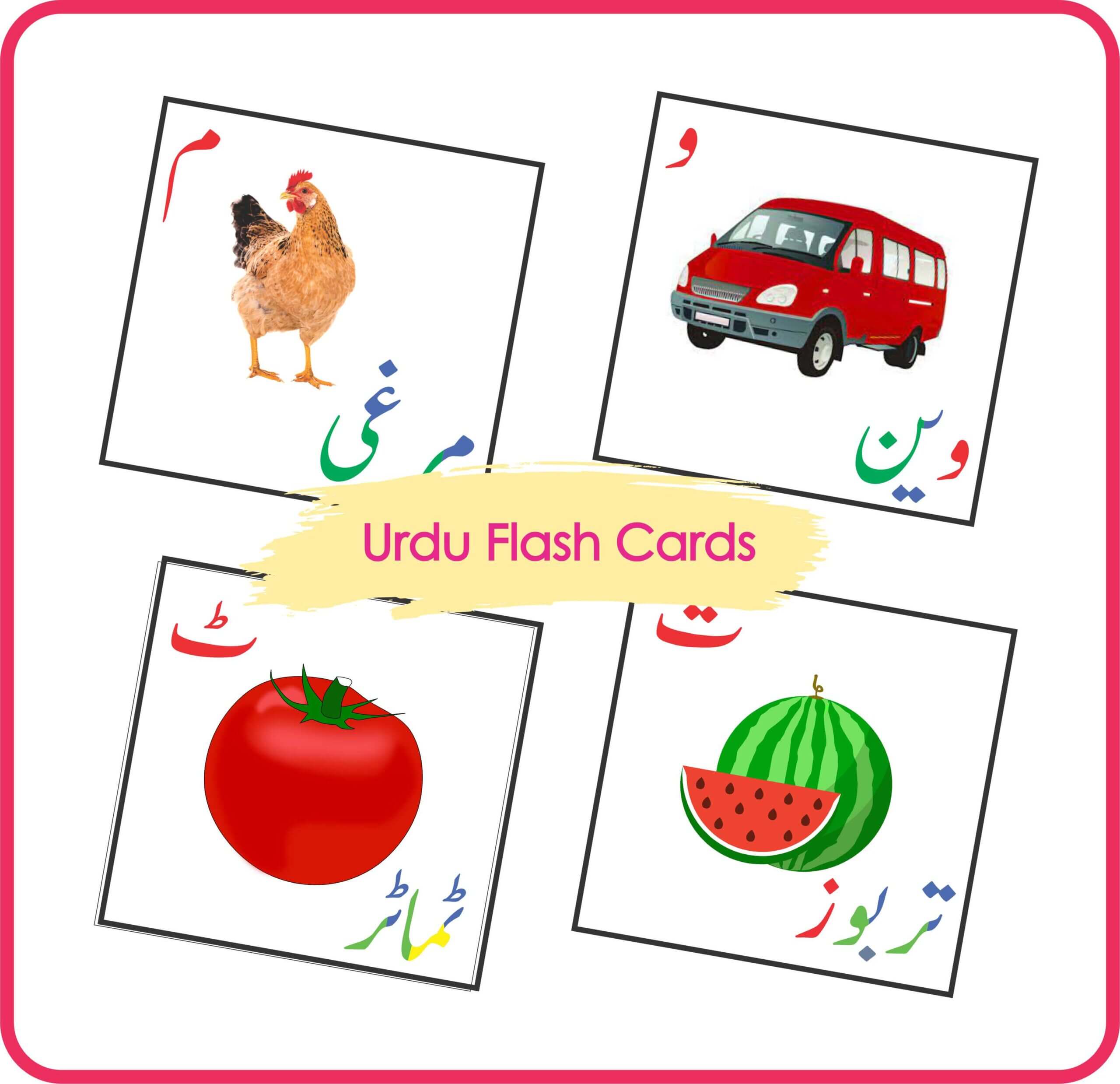 In this post you can download free Urdu flash cards Alphabets pintables. This download consists of seven pages that consists a PDF of Urdu alphabets flashcards, a sample pdf file with words and pictures with six alphabets flashcards on each page. High resolution and colorful images.
You will receive a set of thirty seven beautifully designed alphabet flashcards to print out. I recommend print these cards on card stock. Alternatively, you can print on regular printing paper and laminate for longevity.
Below You can view and download Urdu Flashcards Alphabets.
Urdu-Flash-Cards-Alphabets

Features of Urdu Flash Cards Alphabets for Kids:
Urdu Alphabet flash cards help students develop listening skills.
Encouraging Voice Overs to build sense of success.
Practice the memory by recognizing different words and letters.
Sure to drive interest in toddlers with friendly animations.
Simple and Intuitive controls, easy for kids to play.
Urdu Flashcards are a fantastic learning tool to help students and adults learn the Urdu alphabet. My daughter is a visual learner and flashcards have been a huge success with her. Flashcards can however become quite monotone and a drag if you don't use them in a fun and engaging manner. Just asking your kid to go through rounds and rounds of cards just repeating the letters is boring!
How do I use these Urdu Flashcards Alphabets :
There are unlimited possibilities for how you can use our Urdu Alphabets Flashcards in your classroom! For example, you work in groups and ask your student to separate these alphabets into categories, or display a picture and ask your class to pick the correct alphabet that the word starts with. Alternatively, you may wish to use our colorful Urdu Haroon Flashcards to design fun displays in your classroom. This is useful for children as a prompt and can help your class to memorize the alphabet quicker. Perfect to use as a visual aid!
CLICK HERE TO DOWNLOAD URDU FLASHCARDS
If you are interested in English Alphabets Flash Cards CLICK HERE !
Thanks for visiting my site, If you have any question Feel free to contact me: