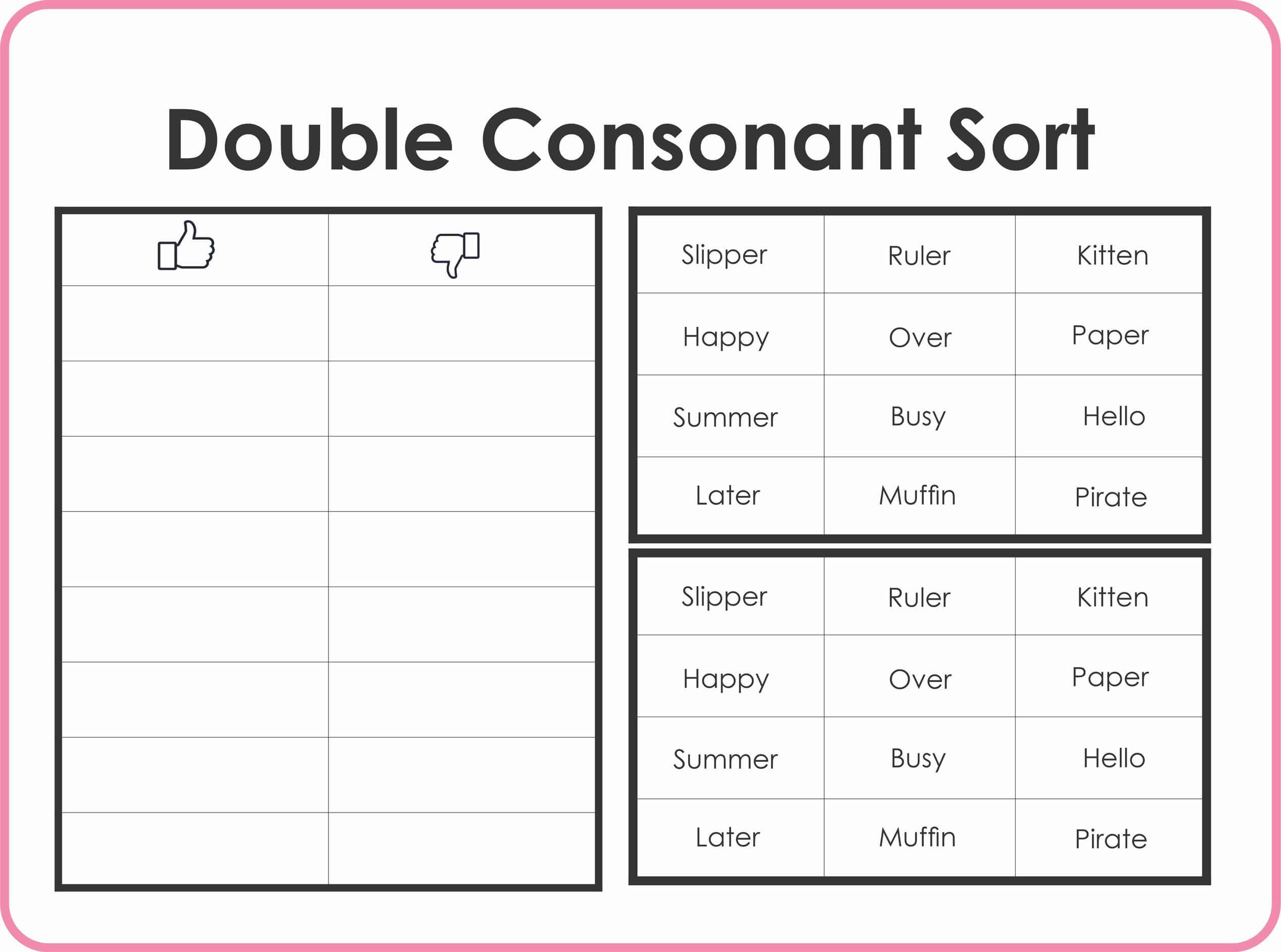 In this post you can download free double consonant words, worksheets and consonant sort. These free printable words with double consonant worksheets will give your child with words containing the double letters bb, cc, dd, ff, gg, ll, mm, pp, rr, ss, tt and zz. In printable pdf files includes 20 printable pages where children's will work with words containing the letters bb, cc, dd, ff, gg, ll, mm, pp, rr, ss, tt and zz. Children's will complete words and color pictures while identifying the missing letters.
When editing my worksheets, my goal is always to provide teachers and parents with pages that will engage children's. Many of the pages include mazes or other small activities to add a little fun for students.
Download Free Consonant Words Worksheets:
Click Below Link to Download Free Consonant Worksheets.
What is Double Consonant Words :
A double consonant is a consonant letter occurring twice in succession in a word. For example the 'zz' in pizza is a double consonant. Some of the first double consonants you teach are ff, ll, ss, and zz. An example of a final double consonant would be mess, fill, buzz, and off. A few other double consonants you will see are bb, cc, dd, gg, mm, pp, rr, and tt.
You might start with words that end with those double consonant letters and work up to other double consonant words.
Some Examples of Double Consonant Words:
| | |
| --- | --- |
| Attic |   |
| I have many photographs and old possessions in my attic.  |   |
| Address |   |
| What is your new home address?  |   |
| Beginning |   |
| My hair is beginning to go grey.  |   |
| Collect |   |
| Some people like to collect things, for example, football stickers.   |   |
| Happen |   |
| The future is things that are yet to happen.  |   |
| Brilliant |   |
| I have a brilliant driving instructor.  |   |
| Bitter |   |
| Lemons have a bitter taste.  |   |
| Difficult |   |
| The conversion from Dollars to Yen was difficult to make |   |
Thank you for Visiting My site. If you have any question feel free to Contact me below:
If You want To Buy Language Resources Please Visit Teacherspayteachers