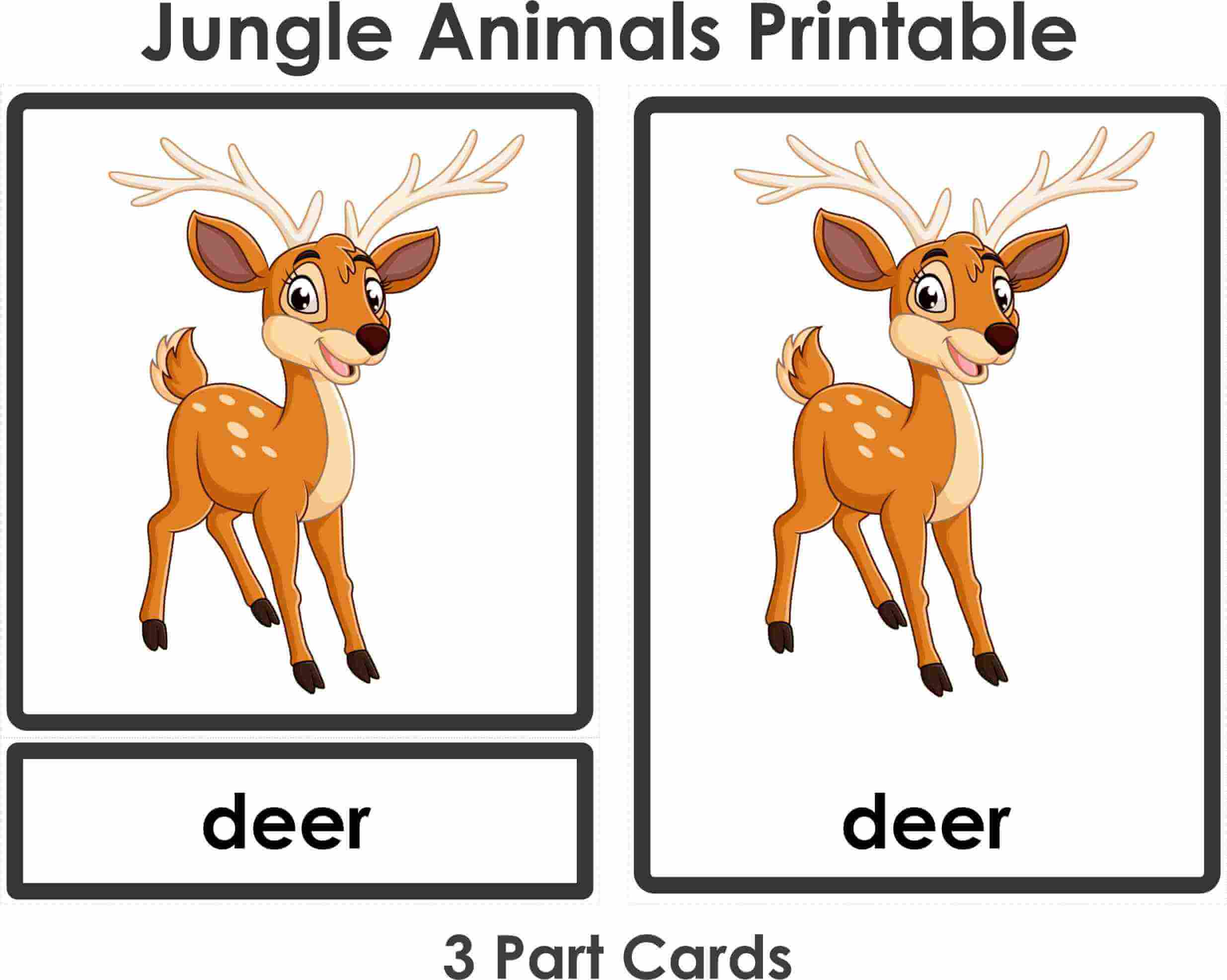 In this post you can download free jungle animals clipart 3 Part Flashcards. Download and print these jungle animals cards and you can make 3 part cards for kids it will be a fun way for kids of all ages to develop creativity, moto skills and color recognition. This is a very cute jungle animals clipart pack. In this set includes rhinoceros, panda, monkey, lion, cheetah, tiger, kangaroo, bear, giraffe, reindeer, tapir, gorilla, zebra, elephant, panther and deer.
Below you can preview and download these jungle animals 3 part cards for free. You have to download ADOBE ACROBAT READER to preview these printable files. Our website aims to provide teachers and parents all the required materials for Montessori language, English, Math's, Practical life activities, sensorial, flashcards, Urdu language and more. Our website helps you to give your kids a boost using our free printable materials.
Jungle-Animals-Clipart-flashcards

What are Jungle Animals clipart 3 Part Flashcards:
3 part cards also called nomenclature cards. These three cards consisting of a picture, a label of said picture, and a labeled picture for kids ages 2-6 to learn the information on the cards.
The control card has the picture and the name .
The object cards is just the picture
The label card is just the name.
Thank you for visiting my site . If you have any question feel free to email me at abbottabadmontessori@gmail.com or CONTACT ME: