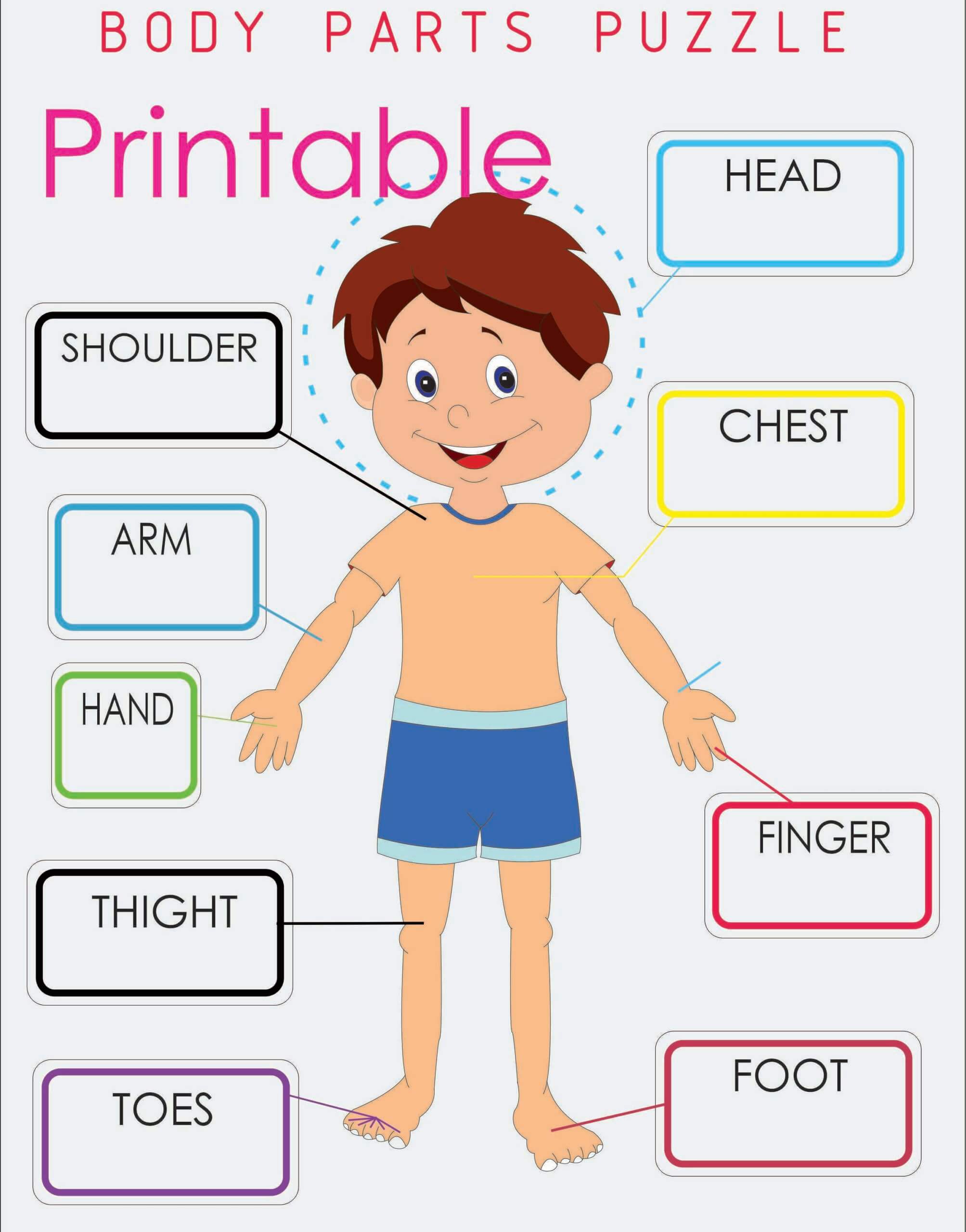 Do you know the importance of Parts of body puzzles and how important they are for kids ! Puzzles improve memory, help reinforce existing connection between our brain cells, also help to improve visual-spatial reasoning, to increase IQ level. Also helps to improve mood, as well as lower stress levels. In this post you can download free parts of body puzzle. kids and preschoolers love these free printable body puzzle to learn about body parts. This is the best activity puzzle for little ones to identify each body part and place the knobbed puzzle where they go. Teachers can ask the kids to identify other body parts such as chest, arm, shoulder, foot, toes, etc. Body puzzle set is a best educational human anatomy.
Please click here to download your free parts of body puzzle !
Parts-of-Body-Puzzle-Pdf

Ways to teach Parts of body Puzzle:
In order to teach about body parts puzzle, there are many activities and body parts games for children's that you can make use of ad help your kids begin taking tiny steps in understanding them. Children's may not response to addressing their own body parts or someone else due to repetition. You can opt for using animal toys or photos and point out that even they have legs and eyes and noses. You can start showing the difference between some animals having a tail but not us
What are the Parts of Body Puzzle ?
This printable body parts puzzle will enhance their understanding of the body parts. Child have to identify and learn the body parts effortlessly. Below you can find benefits of human body parts.
Arm ad legs are used for body movements such as walking, running and writing etc. Eyes are used to see things around us. Ears helps to hear any voice. Nose is used for breathing fresh air ad smelling. This parts of body puzzle future the following body parts knobbed puzzles:
Hand
Arm
Foot
Legs
Chest
Head
Shoulder
Finger
Thight
Toes
Thank you for downloading and visiting my site, if you have any question feel free to Contact Me: